April 4, 2012 ABSOLUT CHERRYKRAN: Blend of cherry, white cranberry and sweet plum flavors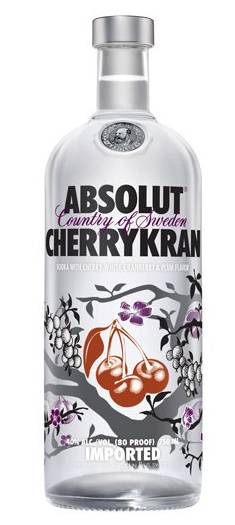 New flavor for Absolut Vodka is coming. The new flavor is a blend of cherry, white cranberry and sweet plum flavors and is described as having a 'rich character of sun-ripe cherries, followed by notes of fresh white cranberry and sweet plum'.
The bottle design for ABSOLUT Cherrykran is bright and poetic. "Our goal with the design," says Global Design Director Anna Kamjou, "was to convey richness and beauty, and to evoke the effervescent magic of springtime cherry blossoms."
Pernod Ricard claims that the new flavor mixes well with cola as well as with a variety of cocktails.
The release of Absolut Cherrykran follows the launch of other recent Absolut extensions including Absolut Grapevine, a blend of white grape, dragon fruit and papaya, and Absolut Miami, a blend of passion fruit and orange blossom.
The new flavor will be available in different sizes including 50ml, 750ml and 1l. It is priced at $21 per 750ml starting from 1 May 2012.